The East-West Center Arts Program in cooperation with the Okinawa Prefectural University of Arts and the University of Hawai'i at Manoa Music Department presents:
 
AYANUJI NU UDUI
綾虹ぬ踊い
Okinawan Dance and Music: Past & Present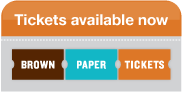 Okinawa's premier arts university will present a rich program of folk, classical, and contemporary dance and music from the Ryukyu Islands, including masked dance and lion dance.
 
Concert Performances:
Saturday, Sept. 24, 7:30–9:30 p.m.
Sunday, Sept. 25, 4:00–6:00 p.m.
UH Mānoa Orvis Auditorium
Tickets at the door:
$30 general
$25 seniors (65+), UH/EWC faculty/staff, military
$15 college students with ID and youth 17 & under
SAVE $5 PER TICKET, buy before Sept. 24 at:
Hawai'i Okinawa Center
Brown Paper Tickets online: http://ewcarts.bpt.me/
Brown Paper Tickets phone: 1-800-838-3006 (24/7, toll-free)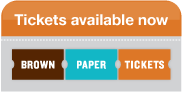 This exhibition and performance project is made possible by generous support from The Hawaii Pacific Rim Society; Richard H. Cox; Merle A. Okawara; Paul Yonamine; Aqua-Aston Hospitality; Sony Hawaii Company; and Friends of Hawaii Charities, Inc.
 
The EWC Arts Program is supported by EWC Arts 'Ohana members, Jean E. Rolles, Jackie Chan Foundation USA, and other generous donors.